Social Media keep throwing me new challenges — or a curveball ('a deceptive pitch, in which the ball dives downward as it approaches the plate) depending on your point of view. Today Janet O'Kane twittertagged me to take part in Lucky 7: Seven lines from new works.
Rules are:
Go to page 77 of your current MS or WIP (simples)
Go to line 7 (got that)
Copy the next 7 lines, sentences or paragraphs (um . …)  and post them as they're written (runs away screaming)
Tag 7 more writers and let them know. ( glug)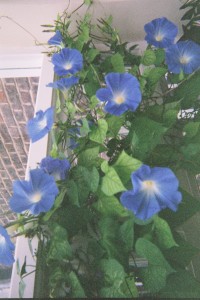 So here goes with the Work In Progess. I'm not going into  context or character thumbnails. As Shakespeare said, good wine needs no bush. And if it ain't good, well it's a draft and, anyway, John Wayne does it for me—  Nevah apologaaaahse; issa sarna wikn'ss.  So I'm delegating the PR to my characters.  Off you go, guys:
'The Countess was a Pre-Raphaelite  – well a fellow traveller, anyway – so our Paradise Garden is a mish mash of Garden of Eden and the Thousand and One Nights.'
'Gabby –'
'She wanted a cloister as well but her husband put his foot down.'
'I'm not surprised,'  muttered Marek.  'Gabby –'
'Apple trees for the Tree of Knowledge, of course, and roses for the Persians– and the Victorian bulldozer in the picture was to build a  mini canal because water symbolises life.'
'Gabby,' said Marek very loudly, 'shut up.'
Now you may now want to go and read, or even listen to, something classy. SYLVESTER,  a book in which the palpitating writer finds just how bad it can get, is read by (be still my beating heart) Richard Armitage. You can even hear a sample on Naxos's website:
And Friends, forgive me, I'm tagging you because I want to know what you're writing now. But I don't think you get struck down by palsy or even writer's block if you don't come up with 7 lines. The luck has already happened and it's all on my side, knowing you and your lovely books . . .