Welcome
I am a writer and have been since I was four years old. I am also a reader. That started a lot earlier.
NEWS
LibertaBooks.com is live. Very excited to be working with historical author Joanna Maitland on a site where writers and readers meet. Latest Sophie Weston news and blog posts will be there from now on.
Tweeting at @sophiewestonbks
GOBLIN COURT  PUBLISHED 7 DECEMBER. published by Sophie Weston Independent. Wow.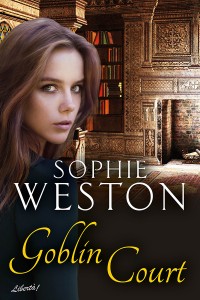 FICTION
Mostly, I have been published as Sophie Weston — around 12mn books sold in at least twenty-seven languages and over 100 international outlets — mainly contemporary category romance and short stories.  My Cinderella, Revised is in the lovely collection by members of the UK's Romantic Novelists' Association, Loves Me, Loves Me Not edited by Katie Fforde and Sue Moorcroft. But I have also written longer romantic novels, most recently To Marry a Prince, as Sophie Page.
My current work in progress is a novel in a completely new area for me – romantic Jim, but not as we know it. Watch this space.
NON FICTION
I've been privileged to collaborate (and had a lot of fun doing so) with historical novelist Elizabeth Hawksley on  Getting the Point, A User-Friendly Guide to Punctuation for Adults ; and also best selling author and distinguished editor Diane Pearson, on on a celebration of the Romantic Novelists' Association for our 50th anniversary in 2010. Called Fabulous at Fifty,  available from the RNA's website.  I blog when strongly moved, on this site.
best wishes
Jenny Sophie