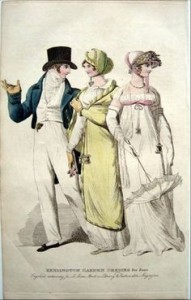 Re-reading Georgette Heyer's  work in advance of Blue Plaque Day has been an unexpected voyage of discovery. I've loved her books for ever, of course. But typing out an extract from AN INFAMOUS ARMY gave me a real jolt.
It is the morning of the battle of Waterloo. Some men, sleeping out in the cold and wet, have died in the night and everyone is sodden: old soldiers became busy drying their clothes and cleaning their arms; young soldiers stared over the dense mist in the valley to the ridge where the French were beginning to show themselves. Read it aloud, as I did. In two paragraphs she gets all the terror of the impending battle, the imminence of death, the fear of the raw recruits, the numbness of those who have been here before.
And I realised exactly what makes her such a brilliant writer for so many different sorts of readers. It's in the things she doesn't say.  As Browning had it, she does the thing shall breed the thought. Then there comes that little electrical charge between what she has written and your imagination and suddenly, there you are, seeing what she saw, feeling what you feel.
Consider what Sarah McConnell was saying, in response to my last post, about that agonising scene in SPRIG MUSLIN. We readers have had a picture of Lady Hester – whose family think she's a born spinster. She runs her father's household and is regularly called in to nurse or babysit by her married sisters. She's past the first blush of youth, not very pretty, turned down the only proposals of marriage she ever received and is really a bit vague. Then, suddenly, rich Sir Gareth Ludlow  with whom she has been friends ever since his spirited first love died, proposes. She turns him down and he, being a reasonable man, sets out the advantages of the match: her situation is not happy, she would be at no one's beck and call, with a position of the first consequence and a husband who would not make unreasonable demands.
'You may be sure that I should always attend to your wishes, and hold you in respect and affection. Would that not mean a happier life than the one you live now?'
Her face was very white; she pulled her hand away, saying in a stifled voice: 'No — anguish!'
This seemed so strange a thing for her to have said that he thought he could not have heard her aright. 'I beg your pardon?' he said blankly. 
No more words but it's all there: the pain of unrequited love and, worse, the sheer awful loneliness of pain unacknowledged and unacknowledgeable. In a sentence. God, she was good.
Or there's my own favourite, the moment in FRIDAY'S CHILD — which up until then has been pure joy, as if Jane Austen had written Bertie Wooster — when the heroine runs away from her husband and his daft friends try to help her:
She bent her head, looking down at her tightly clasped hands. 'Sherry – Sherry doesn't love me, you see. He– he never did love me. If I had not been such a silly g-goose, I should not not have — For he never pretended that he loved me you know.'
George's face twisted. He came quickly back into the room and laid his hands over both Hero's and gripped them. 'I know,' he said in a moved voice.
She nodded. 'Yes. I-I thought you did, George. So, you see . . . '
There was an uncomfortable silence. 
And you see that they are not just daft any more, not even George Wrotham who has been stamping about like Lord Byron at his worst and generally making a cake of himself over the Beauty. The feelings are real.  They hurt. You don't want to spend too much time there, any more than you want to press on a bruise, but you know.
That was when it occurred to me – what a total gift to a film maker. The delicious prose, the mock heroic authorial comments, no you couldn't put those on the screen. But these moments of truth coupled with some of the best dialogue outside Restoration Comedy or PG Wodehouse – what a treasure trove for a screen writer, for an actor.
Of course, those wonderful Georgette Heyer readers had got there first. There's even an online petition you can sign. It had 1,238 signatures when I found it.
Now it's got one more.
19 Responses to "Georgette Heyer: The Space Between the Words"